Certificate course on Project Management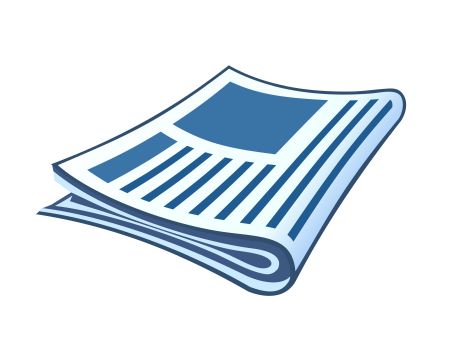 Certificate course on Project Management

An extensive 3-day course (6-8 january) on all components of how project are managed today

Timings:

Day 1: 9:30am to 5:30pm including lunch and tea breaks

Day 2: 10am to 4:45pm including lunch and tea breaks

Day 3: 10am to 6pm including lunch and tea breaks.



Background

A recent survey conducted by the World Bank reveals that more than 1/5 of the world's gross domestic product is being spent on project-based work. This reflects an inevitable shift from traditional management models toward a new paradigm of project management.

This comprehensive program empowers participants with the skills necessary to tackle the challenges facing a global need. Certified Project Management Professionals, popularly known as PMP's, are recognized as a strategic asset for every organization, department and industry.


Purpose

During this course the participant will be exposed to the five basic project management processes (initiating, planning, executing, controlling and closing) and familiarize themselves with the theories, practices, and current industry standards expected from today's PMP's. The course will cover the comprehensive project management skills that are immediately applicable to the participant's current and future endeavors. They will also receive the know-how of this high-impact credentials and certification that project management institute (PMI) offers. The course hours will be counted as PDUs for certification requirement of PMP offered by PMI.



Key Contents

· Project Management Framework

· Challenges Project Managers face

· Lifecycles, Standards, Process and Methodologies

· Scope base lining progressions

· Schedule controlling concepts

· Developing project budgets

· Quality Planning and Assurance

· Project Risk Mitigation actions

· PMO, Programs, Portfolios, PLC, Benefit/Cost Analysis, WBS, CPM, PERT, Diagraming methods like PDM, ADM.

· Change Control Systems, Earned Value Analysis, Stakeholder Supervision and Formal Reporting Structures.

· Project Procurement and Closing

Who is it for:

This course is vital for mid-level executives who need to accurately predict if the project they are overseeing will be completed on time and within budget. This course will be highly beneficial for junior executives who are anticipating entering the project management field. Architecture, finance, medical, construction or IT, whatever your area of concentration, project management skills will supplement, enhance and craft the steps leading to planned and measurable goals.



Course Instructor

Adeeba H. Hossain, MBA, PMP.


A certified Project Management Professional (PMP) from PMI®, USA and an MBA from IBA, Dhaka University. She has over 14+ years of work experience with 6 years exclusively on project management. She has worked for multinational corporations for both home and abroad.


She began her career in Bangladesh with BEXIMCO Textiles Ltd., as Marketing Research Analyst and worked for a European retail chain as the chief liaison officer. She currently resides in Houston Texas and is employed by THF International as a freelance Project/Marketing Manager overseeing several ongoing projects. She has served as a Project Coordinator for a 501(C)3 non-profit organization and also worked for one of the largest privately held mortgage banker/broker in the US as a Project Manager. She works intensively with Project Lifecycle and Stakeholder Management, Customer/Supplier Relationship (CRM/SRM) in all aspects of Software Development Life Cycle (SDLC).



She holds an active membership with Project Management Institute (PMI) and is a part of the PMI Houston Chapter. She maintains ongoing professional development training to maintain her PMP credentials, and holds a service volunteer position with the PMI Houston chapter.


Course Coordinator:

The course is coordinated by Mr. Khaled Mahmud, Lecturer- IBA. He can be contacted at 01712536013


Mode of Delivery:

The course will include lecture sessions, group exercises and case analysis related to Project Management.



About MDP:

The Management Development Program (MDP) of the Institute is geared towards helping individual managers and organizations augment their management development efforts. The services provided by the program include management trainings, seminars, workshops and executive forums.
At present Management Development Program is headed by Professor Syed Alamgir Jafar who is also the Chairperson of the program.


Registration & Fees:

For registration please complete the attached form and send it to the following address along with a pay-order, bank draft or crossed cheque of 14,700/- only drawn in favor of 'Management Development Program'. The fees are inclusive of teaching materials, lunch & refreshments and certification costs.

Registration is on a first-come first-served basis. Last date of Registration: 4th January 2012


Contact Details:
For registration & other information please contact:

Management Development Program (MDP) Office

Room # 402, IBA University of Dhaka, Dhaka-1000

Phone: 9677844 Fax: 880-2-8615583

Email: secretary@iba-du.edu